Every year the world's most spectacular superyachts gather in Gustavia's harbor for the prestigious St. Barths Bucket.
The St Barths Bucket Regatta is an invitational regatta. Participation is offered to cruising yachts whose length is 30.5 meters or greater, or those yachts that meet the 90' Class criteria. The 2019 regatta will also offer a 'Corinthian Spirit (Les Voiles Blanche)' class.
This three-day invitational regatta features top-notch racing and exclusive shore side social events, all in a breathtaking Caribbean setting.
2019 St Barths Bucket:21 – 24 March 2019
Film © 2018 Breed Media Creative
2019 St Barths Bucket Blog Updates
Visit our Blog page for all the 2019 postings
ST. BARTHS (24 March 2019) – Sailing on the last day of the 2019 Bucket Regatta couldn't have played out any better for 34 superyachts fighting for podium positions in five spinnaker classes and one Corinthian Spirit (non-spinnaker) class. Winds ramped up to 18-20...
read more
Official 2019 Charities: Help St. Barth and Coral Restoration St Barth
The St Barths Bucket is proud of its annual contributions to worthy causes in St Barths. A portion of the yacht owner's entry fee and all the proceeds from the sale of the popular Bucket posters go to a charity.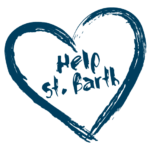 For 2019, the entry portion will be donated to Help Saint Barth — St Barth Initiative. It is the official collective of non-profit organizations that the Collectivité de Saint Barthélemy has handpicked to help the island's continuing recovery in the aftermath of hurricane Irma. This includes reconstruction, victim assistance and helping nature take its course though the ongoing restoration of the island's beautiful resources.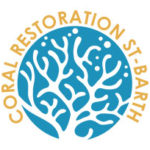 The Bucket has requested that 50% of the contribution be made to Coral Restoration St Barth — the association engaged in the restoration and repopulation of the damaged marine reef.
Allocation of the other 50% will be at the discretion of the initiative.
Learn more at: Coral Restoration St Barth and St Barth Fondation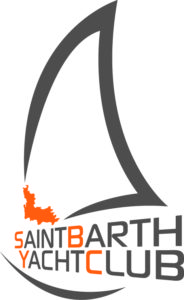 Poster sales proceeds will be presented to the Youth Sailing Program at the St Barths Yacht Club. SBYC is an active sailing school and their priority is the youth of St Barths. They offer many programs starting at very early ages. On an island, learning to sail is as important as learning to swim. Over 400 children participate every year. Here the children learn to respect each other and their environment, the sea. They also learn how to be responsible and cooperative in the pursuit of their goals.
SBYC is not a conventional yacht club. Resources and budgets are far more limited than what one would expect to find in a typical club. The Bucket donations make a significant and meaningful difference.
Limited edition posters are available for sale at Space Gallery St Barth. The gallery graciously donates their time and energy handling the sales.
Future Bucket Regatta Dates
2019 Bucket Regatta
21-24 March 2019
2020 Bucket Regatta
19-22 March 2020
2021 Bucket Regatta
18-21 March 2021
2022 Bucket Regatta
17-20 March 2022